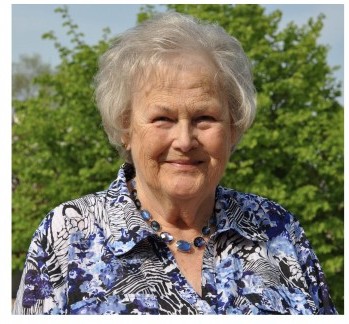 May 3, 1940 - May 26, 2020
Born in Little Rock, Arkansas
Resided in Glendale Heights, Illinois
God called Sandra Wojdyla home on May 26, 2020 after a courageous battle with Coronavirus. She had turned 80 years old earlier in the month.

Turn back the clock 30 years, God put a challenge in front of Sandra in the form of a near fatal heart attack. She shook her finger at him and said NO! I have things to do in this life and children left to raise. Her stubborn, fierce determination saved her that night and kept her going until 5 years later she received the gift she needed most, a new heart. With that new heart, she blossomed once again into the person her family and friends loved and adored, the witty, often playfully sarcastic, beautiful force of spirit that let nothing stand in her way.

Sandra was born in Little Rock, Arkansas on May 3, 1940. Her loving mother Nancy Ina Castleberry had preceded her in death. Sandra had cherished and maintained her relationship with her many family members and school classmates in her hometown throughout her life.

Sandra is proudly survived by her husband of 20 years Thaddeus (Ted) Wojdyla of Glendale Heights, IL, her son Ronald Pendzinski Jr, her son Frank Pendzinski, his wife Susan of California and their adult children-Dane and Jenna (Sebastian), her son Michael Pendzinski, his wife Kelly of Illinois and their adult children - Bryan (Joanna) and Alex (Kaitlin), her son Walt Pendzinski, his wife Sandra of Illinois and their children- Chloe, Carleigh and Chadd, her daughter Michelle Pendzinski of Illinois. She is preceded in death by infant daughter Sandra Michele and husband Ronald J Pendzinski Sr.